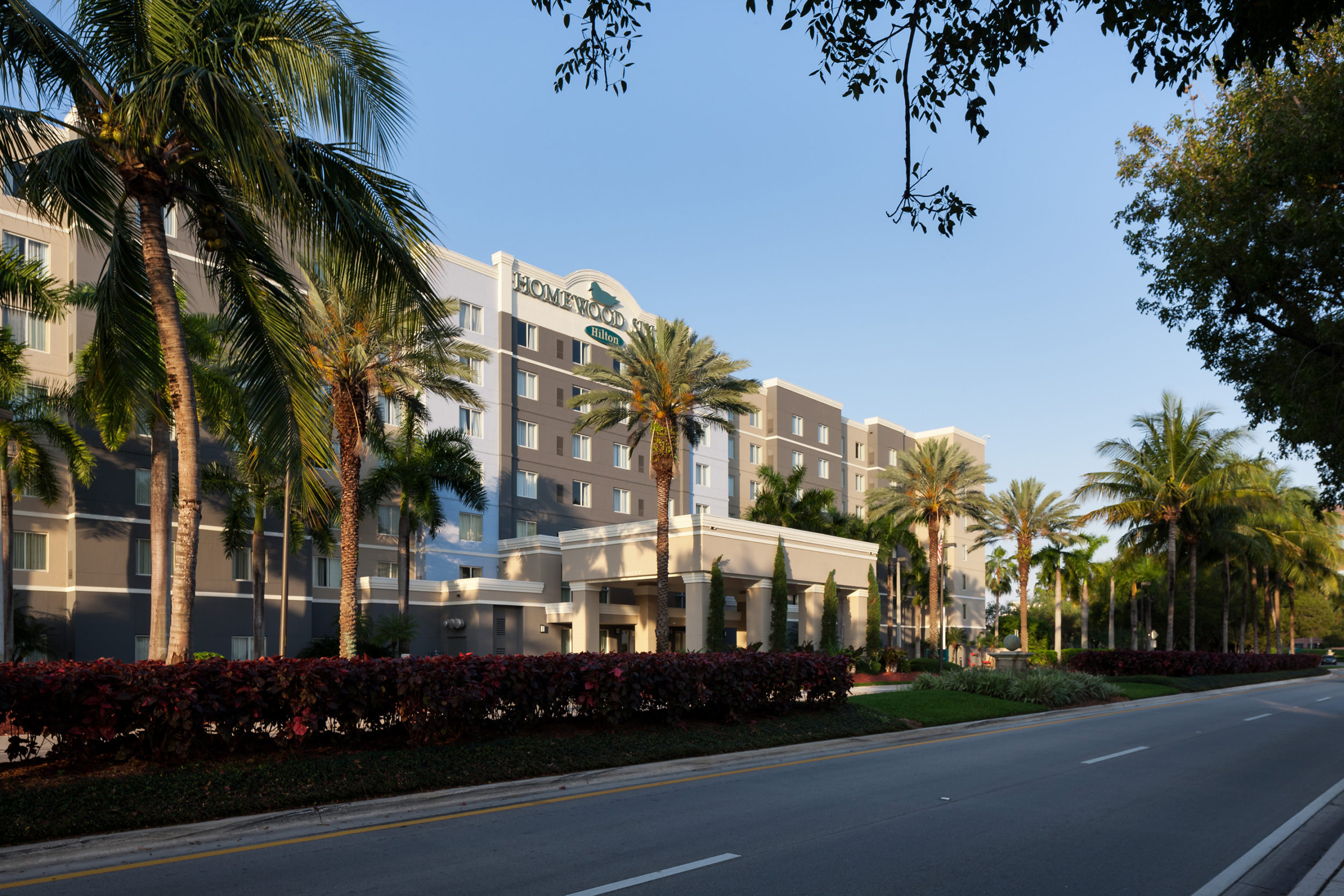 Homewood Suites, Miami, FL
Privacy Policy
We respect your privacy interests and operate this website by these principles. We have taken reasonable steps to protect the integrity and confidentiality of personally identifiable information that you may provide.This Privacy Policy describes how Apple Hospitality REIT, Inc. ("we" or "us" or "our") collects, uses, shares, and retains your personal information in connection with your use of our website, www.applehospitalityreit.com ("Website"). By using the Website, you agree to the collection and processing of your information as set forth in this Privacy Policy.
Information We Collect
Voluntary Submission of Information
You may generally use the Website without disclosing information that directly identifies you. However, when you communicate with us via the Website or sign up for email notifications, we and service providers acting on our behalf collect information that you provide when you use the Website, such as your name, title, company, email address, telephone number, other contact information, and any information you provide in your communications with us.
Information We Collect Automatically
Please note that we and third parties use "cookies," which are small files stored on your computer's hard drive, and other technologies to collect certain information regarding your use of the Website, such as your IP address, device ID information, Internet service provider, browser type, the pages and content you view on our Website, the search terms you enter on our Website, and the actions you take on our Website. We collect this information to support the functionality of the Website, to learn about our visitors that interact with the Website, and to develop usage reports regarding the traffic on our Website. Some cookies on our Website may collect information about your activities over time and across various websites. Please see the Your Choices section below for information about the choices you may have with regard to cookies.
How We Use Collected Information
We use the information that we and our service providers collect for our internal purposes only. We may use the information we collect to:
Communicate With You. We use the information we collect and receive to communicate with you, including to deliver email notifications, to let you know about our policies and terms, to send notices that may be required by law, and to respond to your communications.
Maintain, Operate, and Improve Our Website. We use the information we collect to protect our rights and to detect, prevent, and respond to fraud, intellectual property infringement, violations of our Terms & Conditions, violations of law, or other misuse of the Website. We may use the information collected from cookies and similar technologies to, for example, generate statistics and measure activity on the Website, and to improve the Website interface.
How We Disclose Collected Information
It is our policy not to disclose or to sell any information to third parties other than as described in this Privacy Policy. We may share information that is not reasonably identified with you for any purpose.
Service Providers
We use third party service providers to help conduct our business. We may share information with such service providers that assist with the provision of goods or services that you request or that provide services to us in connection with our business operations. For example, we may engage web hosting providers to maintain our Website. We authorize such service providers to use information related to you only as necessary to provide services to us.
Business Transactions
We may share information in association with the consideration, negotiation, or completion of a corporate transaction.
Administrative or Legal Processes
We retain the right to disclose collected information to third parties if required to do so by law or if acting on a good faith belief that such disclosure is necessary to protect our rights or property, to protect users of the Website or others, to prevent fraud or for risk management purposes, to comply with or respond to law enforcement or legal process or a request for cooperation by a government or other entity, or to respond to an emergency situation.
Third-Party Links
The Website may contain links to third-party content. By clicking on such links, you may be providing information directly to those third parties. We are not responsible for how those third parties collect, use, store, or disclose your information. We encourage you to review the privacy policies and terms of service of those third-party websites to understand how they collect, use, store, and disclose information.
Analytics
We use Google Analytics to collect statistical information about how visitors use our Website. To learn about the information collected via Google Analytics and the choices you may have, click here.
Your Choices
Email Communications
If you have provided us your email address and no longer wish to receive email communications from us, you can click the "unsubscribe" link at the bottom of our email communications to you or contact us at the contact information listed below. You may also modify your email notification preferences using this link https://ir.applehospitalityreit.com/EmailNotification.
Cookies
You may be able to set your browser to reject cookies from our Website. Please review your browser's "Help" file to learn the best way to modify your cookie settings. If you reject or block cookies from the Website, you may not be able to use the full functionality of the Website.
Review, Update, and Deletion of Collected Information
If you are concerned about the information you have provided to us or would like to review, update, or delete this information, please e-mail us at info@applehospitalityreit.com. We will make reasonable efforts to comply with your requests.
Links
Please see Our Terms and Conditions page.
Security
This Website takes reasonable precautions to protect our users' information. Please note, however, that electronic transmissions via the Internet are not necessarily secure from interception, and we do not guarantee the security or confidentiality of transmissions. We reserve the right to update or otherwise alter our security practices if and when it seems appropriate to do so. As with our Terms and Conditions, you should check our Security provisions each time you visit our Website to identify and understand any changes made since your previous visit.
International Visitors
The Website is based in the United States. Regardless of where you use our Website or provide information to us, the information may be transferred to and maintained on servers located in the United States, which may not provide the same level of protection for your personal information as your home country and which may be available to the United States government or its agencies under a lawful order granted in the United States. We may also store your information outside of the United States or may in the future transfer it to affiliates and business partners located in other countries for the purposes described herein. By using our Website, you consent to such transferring and processing of your information.
Notification of Changes
If we decide to change our Privacy Policy, we will post those changes to this Privacy Statement so that users are always aware of what information we collect, how we use it, and under what circumstances we disclose it. Changes to the Privacy Policy will be dated, and will be effective from the date specified forward. If we make any revisions that materially change the ways in which we use or share the information previously collected from you through the Website, we may take additional efforts to notify you of such changes. Your continued use of the Website after changes to the Privacy Policy indicates your acceptance of the new policy. As with our Terms and Conditions, you should check our Privacy Policy each time you visit our Website to identify and understand any changes made since your previous visit.
Questions
If you have any questions about this Privacy Policy or our processing of your information as described above, please contact us at info@applehospitalityreit.com or write to us at: 814 East Main Street; Richmond, VA 23219.
Effective: February 21, 2019